Hier worden gedurende de dag verschillende blokken van korte SFFH-films, samengesteld door Erwin van Ballegoij, tentoongesteld.

Van eigen bodem, om 10:00 uur en om 20:00 uur
Dit blok omvat de volgende korte SFFH-films:
Mengsels (8:00), Nederlands gesproken en Engelse ondertitels, fantasy: This aromatherapy makes you a completely new person
Shiny New World (8:43), Nederlands gesproken, Engelse ondertitels, humoristische horror: Who cleans up the mess after a demon breaks loose?
Birds whose legs break off (7:18), horror animatie: no comment
Colors (24:41), Engels gesproken, science fiction: Save the world using chi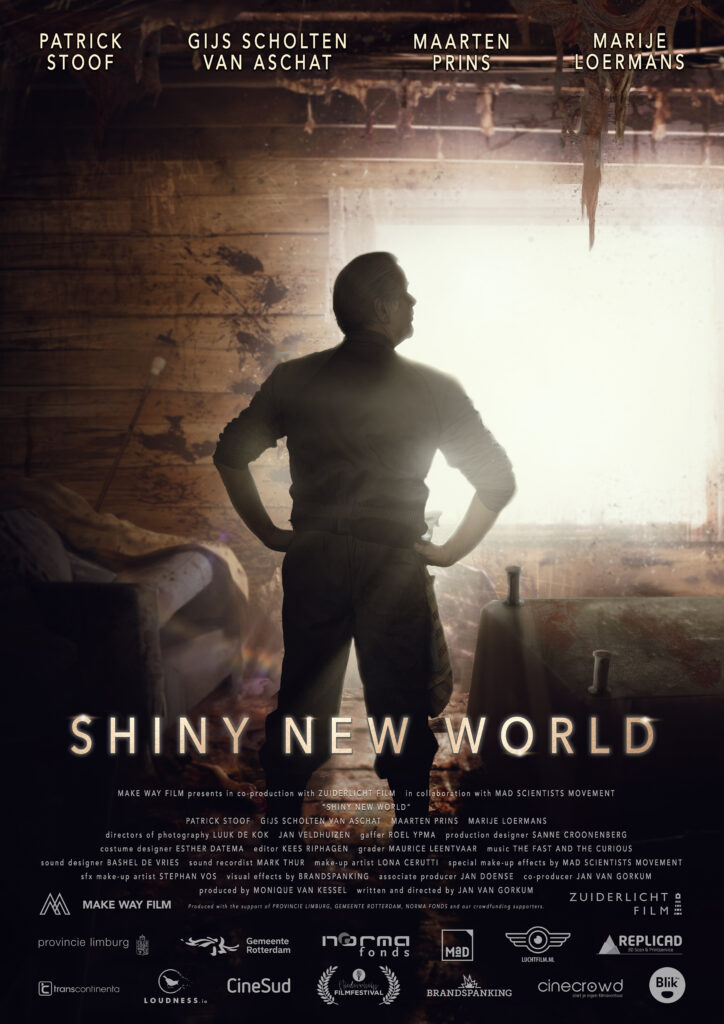 SF en humor, om 11:00 uur
Dit blok omvat de volgende korte SF-films:
Early to Rise (23:00): On the way to a distant planet, three less-than-qualified astronauts are awoken 90 years too early and trapped inside their hibernation pods. Alone in the endless void, they can't kill themselves, and they can't kill each other, so they'll just have to kill time.
Bruce Gallagan(12:58): A tribute to 70's Sci-Fi
Uprising (14:33): Update gone wrong
Loners, om 12:00 uur
Dit blok omvat de volgende korte SF-films:
Eureka (20:03): A lazy, uninspired woman is visited by an otherworldly being responsible for giving humanity all its great ideas.
The Looking Planet (16:04): During the construction of the universe, a young spacetime engineer dreams of doing something more than his menial job of planetary ring construction…
FTL (14:42): A lone astronaut testing the first faster-than-light spacecraft travels farther than he imagined possible.
Spanning en sensatie, om 15:00 uur
Dit blok omvat in ieder geval de volgende korte films, maar ook verrassingen, om het spannend te houden natuurlijk.
Invisibilia (13:08), Nederlands gesproken en Engelse ondertitels, suspense: How to cope with criminal activity as an unsuspecting witness.
Now or Never (6:00), sf actie animatie: How to survive a totalitarian state.
Gnomes (5:42), fantasy: How do gnomes obtain their sausages?